Healthy Eating for Neuropathy: The Choice of Diet

Dr. Shanna Patterson, FPN's Patient Education Advisor and Assistant Professor of Neurology at Mt. Sinai West, discusses the pros and cons of two popular diets for peripheral neuropathy patients exploring eating for health.
Joe's Run for a Cure Raises Almost $6K!
"We ran hard and raised wonderfully. Each step of every mile, your hearts and minds were with me and kept me going."  – Joe Bacon 
FPN gives thanks and kudos to Joe Bacon for completing the
Baltimore Marathon to raise funds and awareness for peripheral
neuropathy. And he is already planning for next year! Thank you, Joe!
Read more about Joe and Dana Bacon's story of hope here.
Walkasins Maker RX Function Expands walk2Wellness Study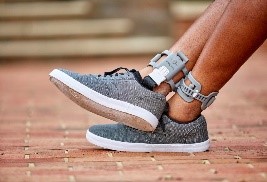 RxFunction, creator of Walkasins, has announced the expansion of its walk2Wellness study to a fourth study site.
To find out more about the study and Walkasins, read this article.
You can make a tax-free gift to the Foundation for Peripheral Neuropathy from your IRA!
Did you know that anyone aged 70 ½ plus may be able to avoid taxes and help patients with peripheral neuropathy by making a gift direct from their individual retirement account?
For more information on donating your IRA Minimum Distribution, go to our site.
For more information on other unique ways to support the Foundation for Peripheral Neuropathy, visit here.
Shop and Give
Tis the season for giving!  You can shop for loved ones and help improve the lives of people living with peripheral neuropathy.
By doing your online shopping through AmazonSmile and selecting the Foundation for Peripheral Neuropathy as your designated charity, you can shop to your heart's content- and know that Amazon will donate 0.5% of the price of your eligible purchases to FPN. Go to this AmazonSmile website link, and your purchases will help the millions of patients living with peripheral neuropathy.
Want even more ways to shop and give? iGive is a free service where shopping at a number of online stores allows you to donate to further FPN's mission to help patients. Connect to iGive here to shop and give.
Immunoglobulin Injections May be Effective for Peripheral Nerve Damage in Sjögren's Patients, Study Says
Immunoglobulin injections may be a good choice to help resolve damage to the nerves that provide sensation or underlying movement — a condition called peripheral neuropathy — in patients with Sjögren's syndrome, a review study reports.
 The Foundation for Peripheral Neuropathy provides education and support today as we walk toward a cure for tomorrow
 Support us in advancing a cure!
FPN is a non-profit organization that is solely funded by our readers.