Angel's Story: Walking the Extra Miles for Peripheral Neuropathy
Angel Mason is an inspiration for so many reasons, none more so than her upcoming Walk the Extra Mile for Peripheral Neuropathy Campaign at the Lifetime Half Marathon/5k in Chicago. Angel shares her story about her own health, her inspirations, and her upcoming challenge to walk in a 5K to raise awareness for peripheral neuropathy.
To learn more about Angel and her quest, read here.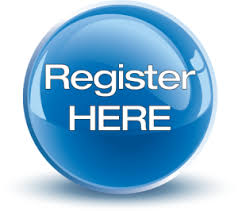 Austin, TX Patient Conference:
Living Your Best Life with Peripheral Neuropathy
Registration is now open for the September 14, 2019 Patient Conference in Austin, Texas. Register online or call Lisa Curran at
847-808-4375.
For more information about this event, including speakers and pricing, please review our Event Flyer. 
Additional resources can be found on our Event webpage, including event parking and hotel blocks.
Slow Down for Summer: Mindfulness for
Patients with Peripheral Neuropathy
Summer is a time for relaxation, reflection, and rejuvenation. In the spirit of slowing down, we wanted to take this opportunity to delve into the topic of mindfulness with some helpful tips from our Patient Education Advisor, Dr. Shanna Patterson.
Call to Action: Help Us Get Your Voice Heard for More Research Funding
In March, FPN initiated an advocacy program to promote more government spending on PN research through a Defense Department Fund that supports medical research.
We are asking you to contact your Senators (once again!) to urge their support.
Click here to learn more about this campaign and how you can get involved, including a sample letter you can use for your outreach.
Understanding Your EMG and NCS Results
Electromyography (EMG) and nerve conduction study (NCS) are
tests that use electrodes to detect, translate, and record the electrical
signals in your muscles and nerve cells while they're active and at rest.
These tests are valuable diagnostic tools that help neurologists locate
and determine the causes of diseases that affect your muscles and
nerves, as well as assess how much damage there is.
Read more about these tests, risks, costs, and much more!
 The Foundation for Peripheral Neuropathy provides education and support today as we walk toward a cure for tomorrow
 Support us in advancing a cure!
FPN is a non-profit organization that is solely funded by our readers.