Joe and Dana Bacon's Story: Race for a Cure for Peripheral
 Neuropathy
Joe and Dana face life's ups and downs together, as the strong team that they are.  Dana has small fiber neuropathy. Inspired by his wife's perseverance and determination, Joe is taking to the streets for the Baltimore Marathon on October 19, 2019.
Joe is Racing for a Cure for Peripheral Neuropathy, with all funds raised going to the Foundation for Peripheral Neuropathy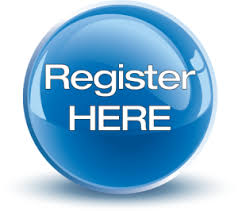 Austin, TX Patient Conference:
Living Your Best Life with Peripheral Neuropathy
Our Patient Conference is this Saturday, Sept. 14, in Austin, Texas and will feature presentations on Living Well with Peripheral Neuropathy. We hope you can join us there.
Register by Thursday, Sept. 12!
Can't make it to Austin? No problem. We will be livestreaming! Register for remote access to watch this event live or to view the recording of the event later on, at your leisure.
A special thank you to our event sponsors:
Alnylam Pharmaceuticals Inc. | PeriphEX Corp. | REGENESIS Inc.
FDA Approves Lyrica Generics
In July 2019, The Food and Drug Administration (FDA) announced their approval of multiple applications for the first generics of pregabalin (Lyrica) for painful peripheral neuropathy and other conditions, including fibromyalgia and shingles.
The approvals for generic versions of Lyrica were extended to Alembic Pharmaceuticals, Alkem Laboratories, Amneal Pharmaceuticals, Dr. Reddy's Laboratories, InvaGen Pharmaceuticals, MSN Laboratories Ltd., Rising Pharmaceuticals, Inc., Sciegen Pharmaceuticals Inc., and Teva Pharmaceuticals.
Pregabalin is a widely-used medication among those of our patients who experience nerve pain. This announcement demonstrates that the FDA is committed to advancing patient access to lower cost, high-quality generic medicines.
Amyloidosis: Types, Diagnosis, Treatments and More!
Amyloidosis is a rare, often hereditary, disease that occurs when the body produces a protein called amyloid that can build up in various organs of the body. Amyloidosis can affect different organs in different people.  Organs affected could include the heart, kidneys, liver, spleen, nervous system and digestive tract. In some cases, early symptoms of the disease can include peripheral neuropathy.
Although a rare disorder, there have been significant advances in the treatment of the condition, with two pharmaceuticals recently approved by the FDA.
Healthy Eating for Peripheral Neuropathy: Grilled Salmon
Chef Bill Nolan shares a healthy recipe for grilled salmon for the bar-b-que as we enjoy the warm days of September.
 The Foundation for Peripheral Neuropathy provides education and support today as we walk toward a cure for tomorrow
 Support us in advancing a cure!
FPN is a non-profit organization that is solely funded by our readers.